Rev. Carole Aileo Ha'la Ramsay and The Goddess Store present:
June 4th – Learn to Identify and STOP Sabotage in Your Life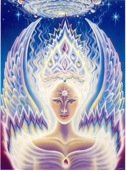 This is YOUR YEAR TO CREATE LOVE AND ABUNDANCE – I did it and I'll show you how you can too! I will share with you how to "Shift" your state of mind and begin creating what you want. I will take you on a journey (a brief guided meditation) to a new place to access the special tools you will need. Also, I will help you to energetically clear and balance your energies (limiting beliefs/ programming/ issues/ etc.) as we go. Time for Q & A afterwards. Private consultations available.
$35 in Advance & $44 at the Door
Reserve Now: Call The Goddess Store (954) 929-2369 / 632-2328